Self Drive Car Rental In Ajmer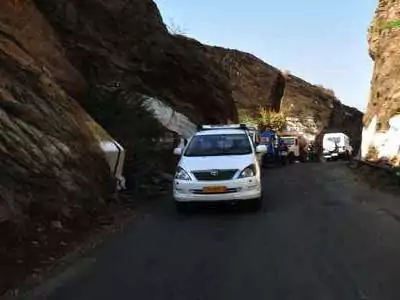 Ajmer Pushkar Is Major Tourist Places In Rajasthan. However A Part From Tourism Ajmer Also Has Small and Large Industries and Nearby Marble Mines In Kishangarh. Ajmer Is Popular For Dargah Sharif and Many Other Place's Worth a Visit. Every Year Millions Of People Visit To Ajmer Pushkar For Weekend Or Family Holidays. There are a Lot Of Taxi Services In Ajmer Providing Their Services. A Part From This Self Drive Car Rental In Ajmer Is Rarely Available For Most Of The Clients. However Our Company Does Provide this Service For You. Our Company Has All Type Of Cabs Available In Your Services. Our Friendly Team Explains You All Terms and Conditions Before Using Our Services. Our Friendly and Professional Staff Along With Transparent Pricing Policy Will Amaze and Assure You For Best Of Your Value.
Self Drive Car Rental In Ajmer is Perfect For Family and Friends Who Wish To Have privacy and No Time Limits. Hiring Our Cars Gives You Full Unlimited Services. Your Cars Have No Hour Limits As Well As Kms Limit. You Can Use The Cars For Given Track and Time Period. Also Our Cars are Equipped With Major Safety Equipments and Other Technical Points. We Have GPS Enabled Vehicle's With Wi-Fi , Bluetooth as well as Music Systems and Proper Ac Working In Our Cars. Our Clean and New Cars Will Give You Full Value Of Your Money and Time. Ajmer and Pushkar Has a List Of Place's and heritage Monuments. Akbar Fort Museum, Ana Sagar Lake,  Jain Temple, Pushkar Lake and Brahma Temple are Major Tourist Attraction To Visit During Your Stay.
We are Working Since 12Years In The Tourism Industry. Our Deep Knowledge Of Area and Cars Will Give You Complete Services. We Have Complete Back Up For Our Vehicle's In Case Of Emergency and Breakdowns. Our Team Is There 24 Hrs To Serve You. Our Office Team Is Available On Calls Round The Clock For Taking Calls. Our Pick Up and Drop Team To Handover Cars and Bring Back From Your Destination Is Available To You Al The Time.
Frequently Asked Questions
Is Self Drive Car Available on Rent in Ajmer or Pushkar ?
Ans: -Ajmer and Pushkar has Self drive car Available .There are Dzire , Etios and Other Vehicle avialble in Sedan class. Innova and Tavera are Also available for SUV.
How much does Self drive car cost on rent for each day in Ajmer ?
Ans: - Self Drive Car Hire in AJmer Pushkar Rates are Starting From 1599/- Per day For sedan and 2999/- For Any SUV Vehicle. .
Which is the Best Taxi Service in Ajmer ?
Ans: - Taxi in Ajmer is One of the Best Taxi Service in Ajmer Since Many years with neat clean vehicle and professional services.