Taxi Booking In Ajmer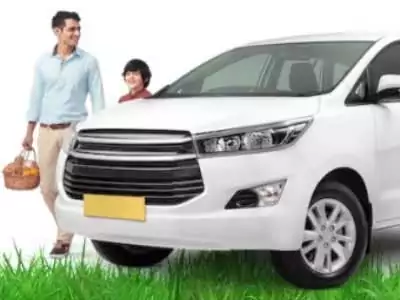 Ajmer has so much to offer its travellers. From teeming bazaars to ancient temples, you will discover the city comfortably in a private car. Book a taxi service for sightseeing and seeing the major tourist attractions of the city in a single day or multi-day tour. You can choose our taxi services for multiple purposes, and the below-mentioned ones are different purposes for which you can hire Best Online Taxi in Ajmer. Check these out here

Wedding taxi rental in Ajmer –
Taxi in Ajmer offers Wedding Car Rental Service in Ajmer & luxury car rentals for weddings, functions, and pre-wedding shoots. Premium car rental services in Ajmer include all top-class models like Audi, Jaguar, BMW, Mercedes, Toyota, and Volvo buses. A wedding is a special event of life; we provide special luxury car rentals for the bride and groom's special entry to your wedding destination. Book decorated wedding cars for your special functions. Our luxury cars with experienced drivers will make sure you get a timely pickup and drop service from your doorstep. You will get fully sanitized and clean wedding cars for your grand wedding celebration. Renting wedding cars for wedding functions, so that your wedding day is the most memorable day of your life. Even if you are planning a pre-wedding photoshoot in Pushkar or Kishangarh, our luxury cab service in Ajmer will bring ease to your travel.

Cab for film shooting –
Give a special touch to your events, conferences, and film shooting with luxury car hire services in Ajmer. We not only provide cars and coaches for such events and film shooting, but we are here for complete travel solutions for transportation needs. Our luxury cab services in Ajmer are best for VIP guests and arrange 24*7 support for delegates. We offer a neat and clean vehicle that can fulfill your requirement from small sedan cars to large coaches. If you need film production, music, videos, movies, serials, etc.

Hire a taxi for Corporate Trips –
Online Taxi Booking in Ajmer for corporate trips, meetings, events, or more, gives your group a sample of a few distinct vehicles as we provide a journey across town. Your group will be drawn comfortably for corporate tours in Ajmer. Travelling by public transport is hectic for a few employees, especially during the peak travel season. We provide car rentals for corporates to ensure safety and comfort for travellers in Ajmer. Not only for corporates, but we also provide the best car rental for team outings, weekend trips, and holiday trips with colleagues. We aim to offer the best competitive car rental packages for all types of corporates and organisations. Get well-managed cars with our experienced chauffeurs who take the best care of your travel needs.

Car Rental for airport pickup drop –
We provide a hassle-free airport taxi service in Ajmer, Rajasthan. As per your flight land, if you want to book an airport taxi, then we have got you covered here. We will drop you at your desired place while saving your time as well as money. With us, you don't need to worry about extra or any hidden charges. Get doorstep pickup and drop services from the airport in Kishangarh, which is the nearest airport to Ajmer. Travellers can book Ajmer to Kishangarh Airport Taxi or Jaipur Airport cab service, according to your interests. No matter where you are taking a flight, we will help you take a drop at the airport accordingly.

Ajmer Pushkar Local sightseeing –
Hire Ajmer Pushkar Sightseeing Taxi with us for travelling around in Ajmer and Pushkar in the comfort of well-maintained cars or taxis. We provide you with a well-maintained fleet of taxis, including sedan cars, SUVs, tempo travellers, and bus rentals in the city. By choosing our Ajmer Sightseeing Taxi Price and Pushkar, you can discover the famous historic landmarks of the cities. Ajmer and Pushkar are both famous for their ancient temples, dargah, lake, ghats, and more. Some of the best places to visit in Ajmer are Ana Sagar Lake, Dargah Sharif, Adhai din ka Jhopda, Akbar Fort, and Museum. Evening in Pushkar sightseeing taxi, you can embark on a visit to Brahma Temple, Rangji Temple, Pushkar Lake, Gurudwara Sahib, and many other religious sites.

You can Book Online Cab Service in Ajmer with us for different travel purposes by visiting our website or calling us on +91-706-200-0545. Get the best deals or discounts on taxi rental packages in Ajmer.
Online Taxi Booking Rates In Ajmer
Frequently Asked Questions
What type of Taxi are Available in Ajmer ?
Ans: -There are Dzire , Etios and Other Vehicle avialble in Sedan class. Innova and Tavera are Also available for SUV.
What are the Rates For Taxi in Ajmer For Outstation ?
Ans: - Taxi hire for outstation in Ajmer starts from 7.5rs kms and Tolls for economy vehicle and 11rs Perkms plus tolls in SUV category.
Which is the Best Taxi Service in Ajmer and Pushkar ?
Ans: - Taxi in Ajmer is One of the Best Taxi Service in Ajmer Since Many years with neat clean vehicle and professional services.